It's good to be back with some exhibitions and events to tell you about!
Open Studio/Summer Exhibition July 23rd-25th
I'm very excited to announce my open studio and summer exhibition will take place next month at my studio in Lisnabrinna, Rossmore near Clonakilty, P85 CY86. The exhibition will feature new paintings both equestrian and local landscapes, including the paintings from my 2022 Calendar which is now available on the website.
The exhibition will run over the weekend from 11am - 5pm each day on Friday, Saturday and Sunday. As well as the paintings on display in the studio and dairy gallery, there will be various events over the weekend. A site specific piece created over the three days in the studio grounds by Robert Hodson (my brother) and you can see a landscape painting in progress during the weekend. On Saturday morning there will also be an en plein air workshop (booking required) taking place on the farm.
Refreshments will be available on site. We look forward to welcoming you to a lovely weekend of art.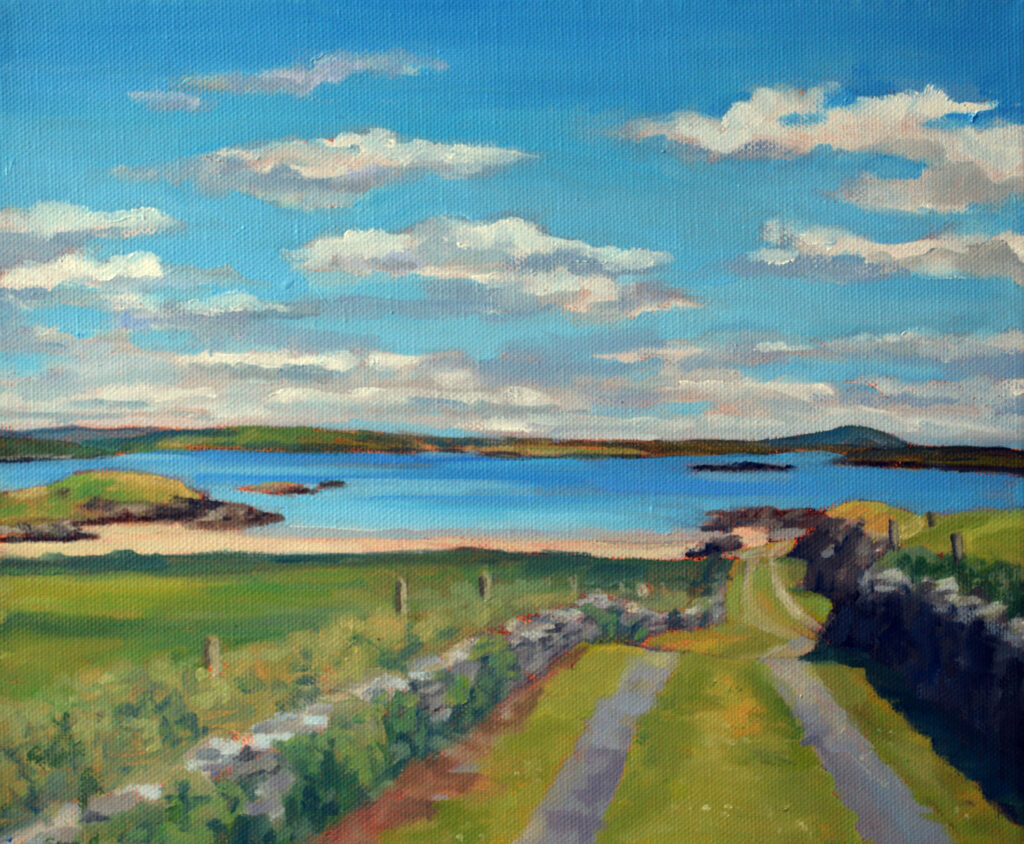 West Cork Art Centre Members Exhibition
Taking place at Uillinn, West Cork Art Centre in Skibbereen and running until July 15th this is always a popular exhibition with a variety of work from artists based in West Cork. My entry is Field iii, Lisnabrinna. Part of a series (the rest of which have sold) I though this painting deserved to be part of a physical exhibition. It is also now framed and can be seen in the upstairs gallery at the art centre.
Horse In Art Exhibition, Tuxford UK September 4th -11th
The Horse in Art Annual Exhibition returns to the Sally Mitchell Gallery in Tuxford, Nottinghamshire, UK. This exhibition is run by the Society of Equestrian Artists and is open to members and non members. The closing date for entries is 18th July. As a full member I hope to be exhibiting a couple of new paintings and maybe this one which was destined to go last year before everything was cancelled! I will also be the featured artist for the Society in August on their social media platforms so keep an eye out, I will share some of the posts on my instagram and facebook page